The World of Athletics is not only diverse because of the various sports played, but also because of the various areas/applications of each sport. Therefore, let's look into several types of Sports flooring in dubai.

Expertise


100% ACCESSIBLE SURFACES
Free Consultation

reasonable Price
Maple Hardwood
Maple Hardwood floors are a common type of indoor sports floor and are always preferred floors for basketball courts and gym floors.
Due to its Janka hardness, Maple is always used in basketball floorings. It has high shock resistance and highly durable.
It provides the flooring to react to foot traffic by bouncing back, thus aiding to decrease stress and fatigue in the joints of the athletes.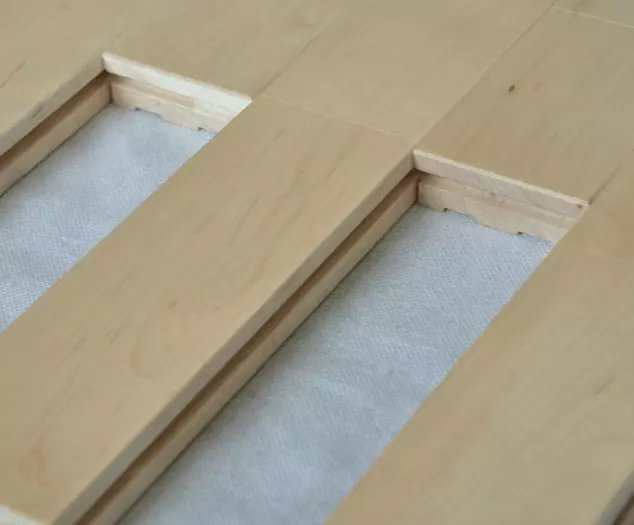 Recycled Rubber with EPDM
Recycled rubber flooring can be used for many reasons, but it is particularly suitable for training and fitness facilities as weight room flooring. This type of flooring is one of the most cost-effective athletic floors, it is very durable, simple to keep, water-and stain-resistant, shock-absorbing, and seamless.
This specific form of rubber flooring is designed not for competitive equal performance but for practicality. This is the perfect surface choice of flooring for the weight room, training room, or fitness center. Recycled rubber with EPDM chips is often found in rolls or tiles that are easy to install.
PVC Sports Floor
Indoor PVC sports flooring is widely used in indoor sports stadiums. Our PVC sports floor comes in different vibrant shades and available in a thickness of 4 mm, 4.5 mm, 6.5 mm & 8 mm.
Compared to other flooring solutions, the maintenance cost for PVC Indoor sports flooring is quite economical. These floors are made of 100% PVC and are resistant to water and humidity.
Indoor PVC sports flooring is easy to repair and durable. PVC Indoor sports flooring's innermost feature is that it is safe as it reduces friction caused by heat and slippage accidents.
PVC Indoor sports floors are multi-purpose it can be applied in various types of athletic floors such as basketball, badminton, tennis, ping pong and volleyball floorings it could also be used indoors for dance studios, gym aerobics, and fitness centers.
Some of the features of our PVC indoor sports flooring are:
Our PVC indoor sports flooring is vibration free, impact resistant and comfortable
It has good load capacity, strength and durability. It can resist heavy usage without wear and tear.
Our PVC indoor sports flooring is available at the most competitive rates.
Artificial Turf
Artificial turf surfaces consist of hard-wearing filament fibers to reconstruct the appearance and feel of grass, as well as rubber infills to function as "dirt" and provide shock absorbency and stability. These surfaces have become very popular for soccer, soccer, baseball, and other sports that are traditionally played on natural grasslands.
Know Your Space
How can you choose the correct one for your flooring with so many positive characteristics for each form of Sports Flooring? Think about every aspect of your construction and how it is used — and then match the material to your budget, your maintenance needs, and the aesthetics you want to accomplish.
Al Ameemi-Berrywood's main activity is to supply and install a wide range of flooring products from our major partners worldwide. We undertake turnkey projects, which include all flooring works such as PVC, sports rubber flooring, carpeting, all across the UAE.